Upon A Salty Ocean - Boardgame
This is the third boardgame that I've illustrated after "

Rio de La Plata

" and "

De Vulgari Eloquentia

" by Giochix.it

. 
I illustrated this game with watercolors and black ink on paper. The cover box is made in digital. Here some picuters from

boardgamegeek.com  about work in progress and people playing. 
Publisher:
Giochix.it, Rio Grande Games, Rocks Games.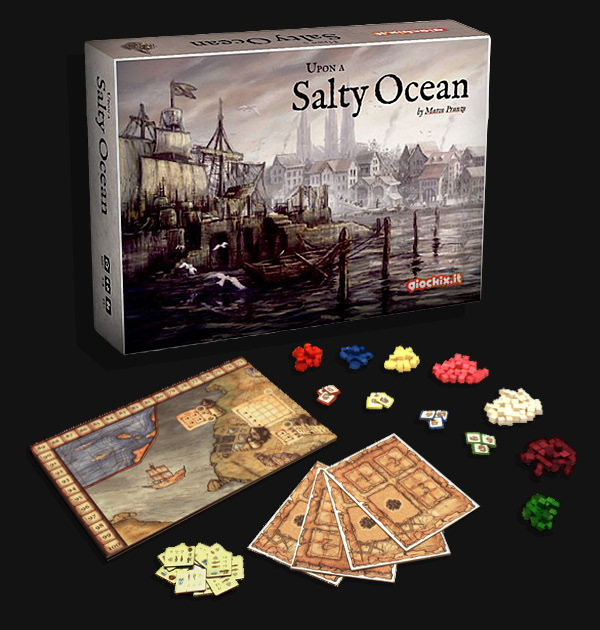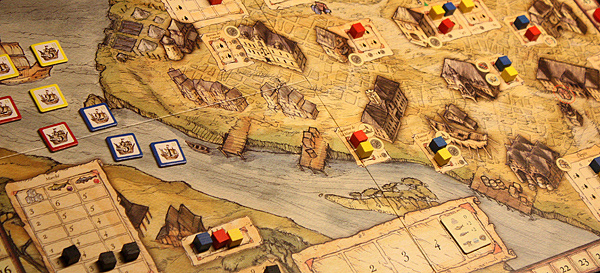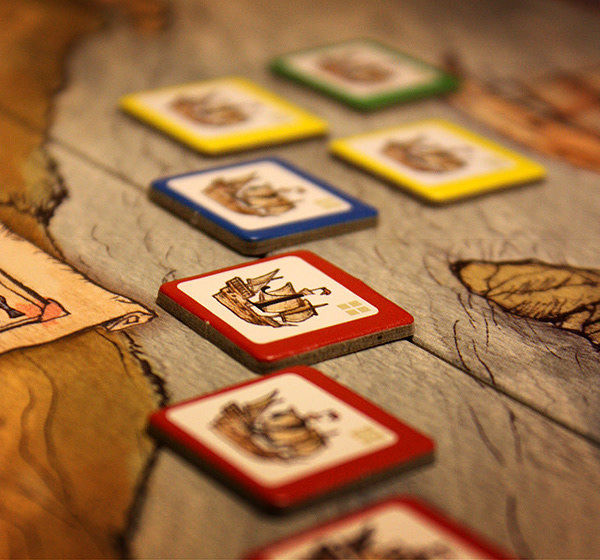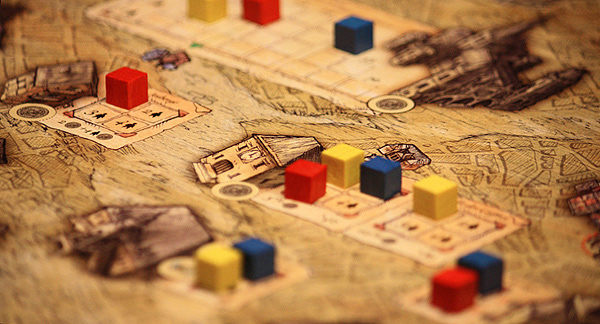 Board and icons in progress.